The New Utrecht Reformed Church
P.O. Box 97 Brooklyn, NY 11214
The Reverend Terry Troia                                                                Phone No: 718-236-0678
August 20, 2004
Greetings to everyone, members and friends of New Utrecht Church, close by or far away! You are all in our thoughts and prayers and we ask that you join us in our Fall Programs and Activities listed herein.
New Utrecht is in the midst of our Summer services and volunteer work at our historic cemetery. I urge you to stop by and view the magnificent efforts graciously and generously performed by three (3) churches from the Mid-West. We are so very thankful for their dedication and kindness to our church. The grounds around the Parish House were also cleaned up and two young women painted the ladies room. What a blessing these folks were and we thank Rev. Terry for arranging this gift to us, and we thank Dave Elligers of Friends of Historic for supervising these activities.
Four guest preachers are sharing their faith and vision with us for the ten summer Sundays. Each one brings her or his experience and we learn and grow from this time shared together. During prayer time on Sunday morning, we keep many of our members and friends in prayer, especially Alice Hightower and Anna Schroeder. With profound sorrow, we report the death of Al DeLeo, our friend and Scouter for many years. Al was devoted to New Utrecht and its members. We praise his name for his gift of service and love to New Utrecht, to Troop 20 and to youth.
Under the leadership of V.P. Susan Hanyen, a committee is working diligently to secure funds for the restoration of the Sanctuary. In conjunction with our plea for assistance, we are working on several projects in the near and more distant future.
The first event is scheduled for Saturday, September 18 at 6 PM in the Parish House. Deacon Marilyn has accepted the responsibility to chair the Dinner. Each person is asked to prepare a favorite dish or offer to buy the necessaries that go with a meal. A small donation of $10 per person is being asked so that we can raise $500 to $1,000 that evening.
We are planning another Dinner in the Fall to raise additional funds for the Restoration as well as arranging and celebrating a Commissioning Service for Rev. Terry, who has been with us for 10 years. More detail on that will be forthcoming.
In the meantime, we are striving to gather news, tributes, messages and so forth for a Journal. Elder Erik Ander has accepted the responsibility to be chairman of the Journal. Everyone who in the past has been associated with New Utrecht still continues that association. We know that you feel a special tie to this glorious old church. We want to hear your personal message. Lots and lots of stories can be told. Please take an ad, compose a message, wish us success, remember old friends, tell a faith story. Write of ministers who, over the years, shared this pulpit and our lives, and who were and are a special blessing to us. Remember our Ministers of Music and their ability to invoke a worship atmosphere - prayer said, sung and played. For 327 years, the word of the Lord has been proclaimed by the congregation of New Utrecht Church. Let our voices continue to be heard.
We look forward to gathering all our church friends together in the Fall. Please join us Sunday, September 12 at 11 AM for a re-union with Rev. Terry who will lead us in a September 11 All-Faith Memorial Service. On Sunday, September 19 we will share Communion together, followed by a Coffee Hour under the leadership of Pam Ander.
Rev. Terry is also working on opening Children's Church this September at New Utrecht (a welcome return for children's Christian education).
My heartfelt thanks to all who assisted this summer with our Summer Services.
Please be in touch. With the Lord's help, all things are possible.
God bless each one.
<![if !vml]>

<![endif]><![if !vml]>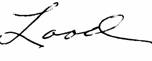 <![endif]>
Rose G. Lood
76 Bay Ridge Parkway Brooklyn, NY 11209
(718) 745-1269
Founded in 1677
Serving in the Heart of Bensonhurst for 327 Years!
Located on 18th Avenue, between 83rd and 84th Street