Proper 24C
We welcome in a spirit of silence as the prelude begins our service.
The flowers today are given to the glory of God, in memory of John Nicotra, brother of Bill Nicotra.
OUR APPROACH TO GOD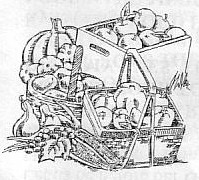 Prelude
Introit "Only Believe"

Welcome

Call to Worship: Psalm 119
Blessed are they whose way is blameless
WHO WALK IN THE LAW OF THE LORD
Blessed are they who observe God's decrees;
WHO SEEK GOD WITH ALL THEIR HEARTS.

*Hymn 10 "Worship the King"

Let us be before our God in silence.

Unison Prayer: Psalm 119
WITH ALL MY HEART I SEEK YOU; LET ME NOT STRAY FROM YOUR COMMANDS. WITHIN MY HEART I TREASURE YOUR PROMISE, THAT I MAY NOT SIN AGAINST YOU. BE GOOD TO YOUR SERVANT, THAT I MAY LIVE AND KEEP YOUR WORDS. OPEN MY EYES, THAT I MAY CONSIDER THE WONDERS OF YOUR LAW.

Kyrie (sung)
LORD, HAVE MERCY ON US.
CHRIST, HAVE MERCY ON US.
LORD, HAVE MERCY ON US.

A Word of Assurance:

The Summary of the Law (Mark 12:29b-31)
This is the first commandment:
HEAR O ISRAEL,
THE LORD OUR GOD,
THE LORD IS ONE!
THEREFORE YOU SHALL LOVE THE LORD YOUR GOD
WITH ALL YOUR HEART,
WITH ALL YOUR SOUL,
WITH ALL YOUR MIND,
AND WITH ALL YOUR STRENGTH.
This is the second commandment:
YOU SHALL LOVE YOUR NEIGHBOR AS YOURSELF.
There is no greater commandment than these.

Anthem "Lift High the Cross" S. Nicholson

*Responsive Reading: Psalm 146:5-10

*Gloria Patri (Hymn No. 623)
GLORY BE TO THE FATHER
AND TO THE SON
AND TO THE HOLY GHOST.
AS IT WAS IN THE BEGINNING,
IS NOW AND EVER SHALL BE,
WORLD WITHOUT END,
AMEN, AMEN!

The Greeting of Peace
Announcements & Children's Moment
*Hymn 383 "Open Our Eyes"

Scripture Lessons:
Jewish Scriptures: Exodus 17:8-13
Epistle: 2 Timothy 3:14-4:2
The Celtic Alleluia!
Gospel: Luke 18:1-8
Sermon

OUR RESPONSE TO GOD


*Hymn
The Offering
*Doxology (625) and Prayer
PRAISE GOD FROM WHOM ALL BLESSINGS FLOW;
PRAISE GOD ALL CREATURES HERE BELOW;
PRAISE GOD ABOVE YE HEAVENLY HOSTS;
PRAISE FATHER (CREATOR), SON (CHRIST) AND HOLY GHOST. AMEN.

A Time of Giving Thanks & Praise
The Prayer of the People & the Lord's Prayer
*Hymn 382 "Be Thou My Vision"
*Benediction
Postlude

*Please stand if you are able.

Remember to set aside an offering for One Great Hour of Sharing! Remember to bring food for our fall food drive!

There will be a brief Outreach Committee meeting after service this morning!
---