President Abraham Lincoln paid a visit to Brooklyn on Thursday night, February 10, in honor of his 196th birthday. Lincoln, played by actor James Getty, delivered the Gettysburg Address and held a question and answer session at the New Utrecht Reformed Church Parish House, sponsored by Friends of Historic New Utrecht.
Photos by Vincent La Marca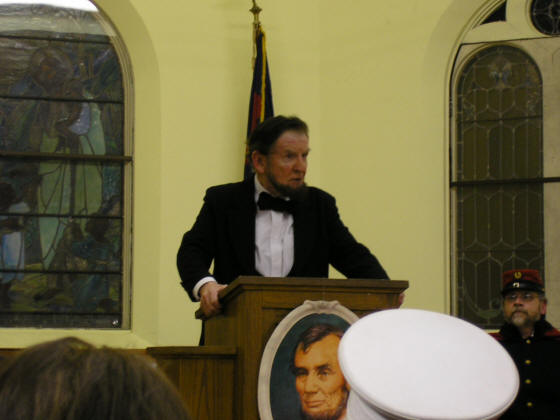 President Abraham Lincoln (James Getty). Robert Tycenski of the 14th Brooklyn Regiment, Company H, is at the far right.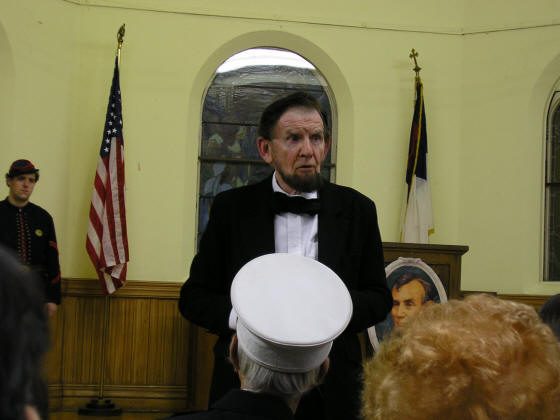 Lincoln in a question and answer session.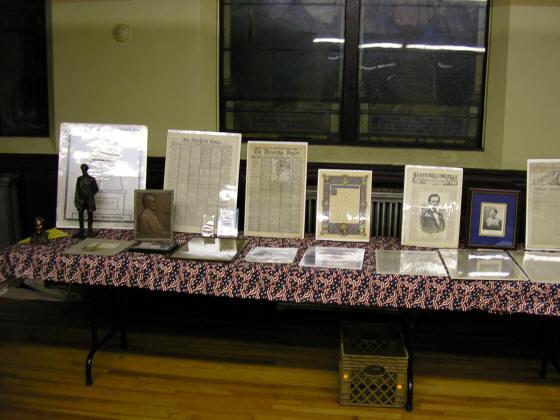 Lincoln exhibit, put together by historian Tom Sarro.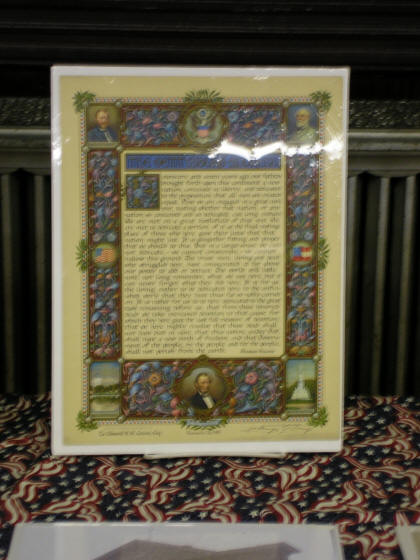 A display copy of the Gettysburg Address.