<![if !vml]>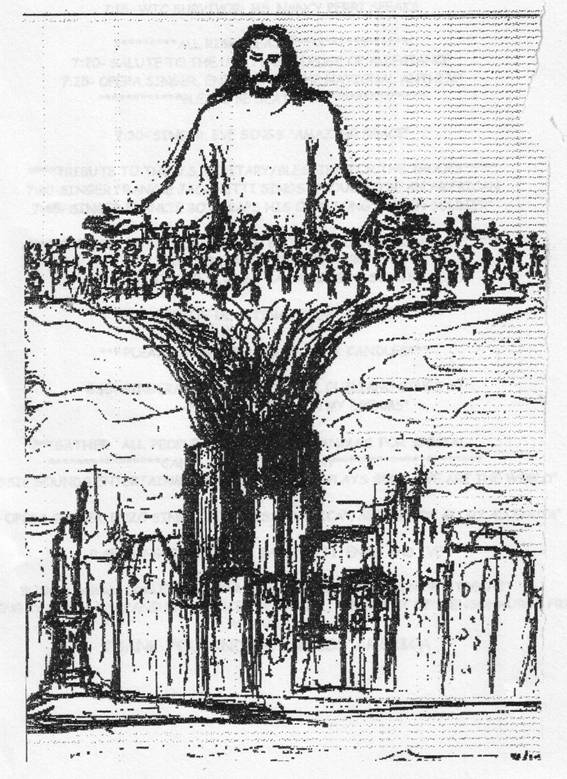 <![endif]>
THE ICE CREAM GIRL'S
9-11 MEMORIAL/TRIBUTE CONCERT 2004
PROGRAM
7pm WELCOME SPEECH- MARIA CAMPANELLA (THE ICE CREAM GIRL)
7:10- PAT DELLAMURA/ HONORABLE MAYOR'S SPEECH...
7:15- WTC SURVIVOR- MS. NANCY PERRI SPEAKS
*********ALL RISE PLEASE*****************
7:20- SALUTE TO THE USA FLAG- PLEDGE OF ALLEGIANCE
7:25- OPERA SINGER, ENZO SINGS THE NATIONAL ANTHEM"
************PLEASE BE SEATED*****************
7:30- SINGER, EVE SINGS "AMAZING GRACE"
****TRIBUTE TO THE U.S. MILITARY/BLESSING FOR THE TROOPS*****
7:40-SINGER FRANKIE JACONETTI SINGS "PROUD TO BE AN AMERICAN"
7:45- SINGER FRANKIE BOTZ RAPS HIS OWN SONG "FALLEN SOLDIER"
*****TRIBUTE TO NYPD, FDNY, AND EMT AND RESCUE WORKERS*******
7:55- SINGER EVE SINGS "HERO"
8:00- SINGER JOHNNY LA-LA SINGS 3 SONGS
8:10- TRIBUTE USA- TINA SINGS "GRANDPA"
*** PLEASE START TO LIGHT YOUR CANDLES***
8:15- SINGER/GUITARIST MICHAEL GUILIANO SINGS
- HIS OWN SONG "IN MY DREAMS"
***GATHER ALL PEOPLE W/FLAGS AND CANDLES FOR SPECIAL
****************CANDELIGHT CEREMONY********************
CLASSIE SOUNDS ENTERTAINMENT -DISC JOCKEYS, PLAYS SONG "WE ARE THE WORLD"
8:35- OPERA SINGER, ENZO SINGS "GOD BLESS AMERICA", AND "GLORY GLORY ALLELUIA"
8:45- SINGERS- FRANKIE JACONETTI, ENZO AND EVE
9:20- a message from EDDIE FROM "FRIENDS OF HISTORIC NEW UTRECHT"
9:30- CLOSING BY MARIA CAMPANELLA, THE ICE CREAM GIRL, PRESIDENT OF "BENSONHURST FRIENDS W/MARIA. :)
THANK YOU AND GOD BLESS AMERICA
<![if !vml]>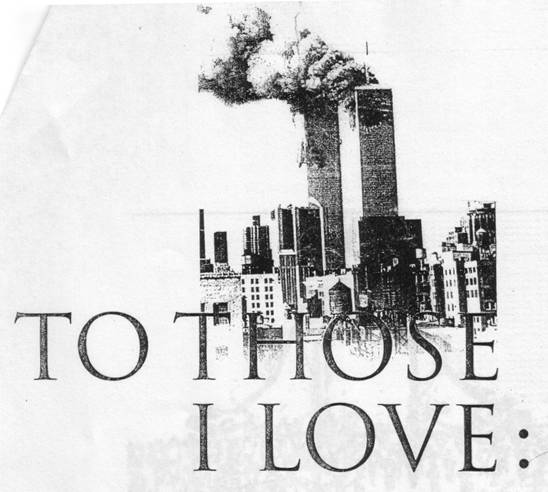 <![endif]>
When I am gone, release me, let me go.
I have so many things to see and do.
You mustn't tie yourself to me with tears,
be happy that we had so many years.
I gave you my love. You can only guess
how much you gave me in happiness.
But now it's time I traveled on alone.
So grieve awhile for me if grieve you must,
then let your grief be comforted by trust.
It's only for awhile that we must part,
so bless the memories within your heart.
I won't be far away, for life goes on.
So if you need me, call and I will come.
Though you can't see or touch me, I'll be near
and if you listen with your heart, you'll hear
all my love around you soft and clear.
And then when you must come this way
alone, I'll greet you with a smile and say
"Welcome Home."